DHS Summer Fun! I Volunteered at the Alameda County Fair
The annual Alameda County Fair began on June 16th and ended on July 9th this year. The fair was filled with many fun activities, including activities related to STEAM, rock painting, and origami in the Hobby building!
There was a variety of volunteering shifts in the fair, including working as a Building Monitor and helping out in the Small Animals Building. This summer, I volunteered in the Hobby Building as a Building Monitor and in the Building C STEAM Program Corner. In the Hobby Building, I helped the staff carry out the activities for visitors and cleaned the collection displays. It was definitely a busy and an exciting experience for me as a volunteer. The Hobby Building was crowded, especially on the warmer days of the fair, but having more visitors made volunteering hours fly by with many visitors participating in activities since I would be preoccupied. As for the STEAM Program Corner, I worked outside, so the area around me was always bustling with activity. I would say it was just as busy as the Hobby Building, and I enjoyed the STEAM Program Corner as well. Children came and went as they pleased, often attracted by the balancing eagle, the tornado in a bottle, and the fountain in a bottle. Children also could make a pinwheel and a bracelet made out of beads that changed color in the sunlight. They could play with the Sphero, which is a ball that can be controlled by an app on the phone.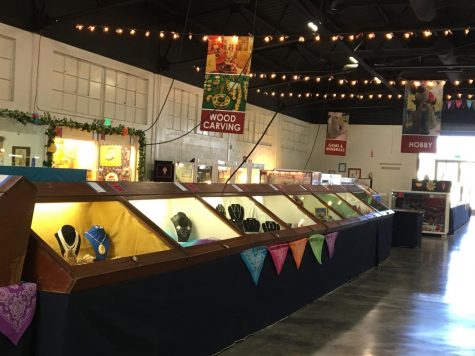 Janice Liu
Gowri Datta also had an amazing time volunteering at the fair. She remarked, "The Alameda County Fair proved to be an enjoyable experience. I specifically loved the Hobby Building, which showcased different collectors' collections. The different exhibits were intriguing to look at the origami table allowed people of all ages to attempt to fold paper."
Ultimately, the fair is a fun way to get involved with the community. I made new experiences while volunteering, and I believe I gained more interpersonal skills after interacting other people during my volunteering at the fair. Next year, I hope to volunteer for different shifts to gain more experiences and explore the fair!