Final Choir Concert is a Smash Hit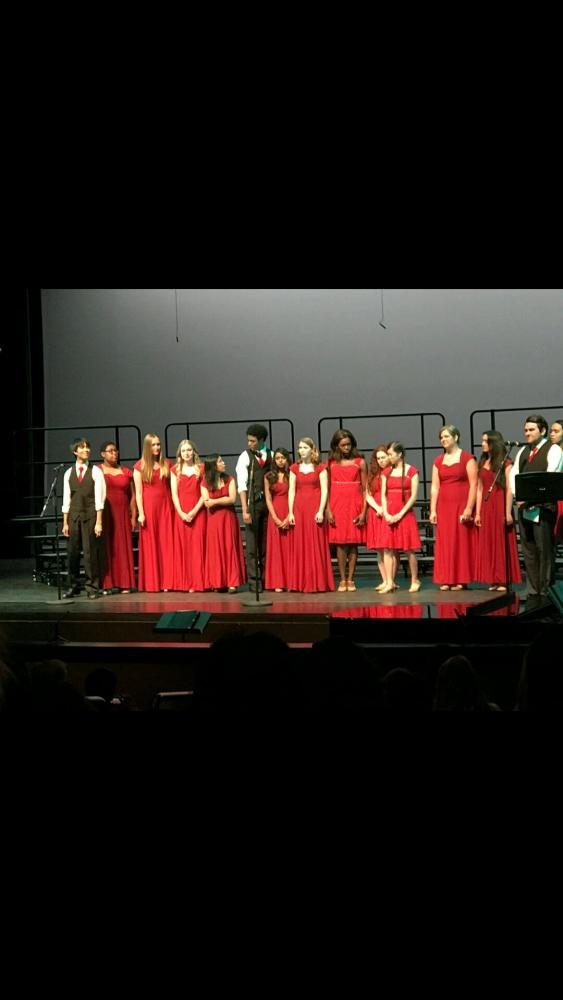 On Tuesday night, nostalgia was running high in the DHS Performing Arts Center as the choir performed at their last concert of the school year. The multicultural show included songs in more than 10 different languages, representing traditional folk songs and religious hymns from all over the world.
The show was a goodbye of all  kinds – it was the final show for the seniors in the department, as well as Ms. Lopiano's final show directing the Dublin High choir. Prior to the seniors' final emotional rendition of "The Goodbye Song" from the Broadway musical Smash, every section of choir gathered on stage to sing "Count On Me" by Bruno Mars as both a surprise for Ms. Lopiano and a thank-you for all she has done for the choir program at Dublin High School.
"Under Ms. Lopiano's direction, the choir program has grown in so many ways," said choir president Christine Haggin. "We have had more successful concerts than ever, went to our first competition, and have grown closer as a choir and a family. We didn't want everything she's done for us to go unnoticed and we wanted to make sure she knows how much we appreciate her."
The concert drew nearly a full house and captivated the audience in its journey through the cultures of the world; it was a powerful reminder of the dedication and hard work of the arts departments at DHS.