Dublin's St. Patrick's Day Festivities are a Great Success
Over St. Patrick's Day weekend, Dublin hosted its annual festival, during which people of all ages came to celebrate Dublin's Irish heritage.
The celebrations started off with a parade on Saturday morning. Soccer teams, Boy and Girl Scout troops, cheer squads, the elementary schools, and the bands from Wells, Fallon, and DHS all marched to the enthusiastic applause of the crowds lining the parade path. With great music, performances, and happy people, the parade was undoubtedly a huge success.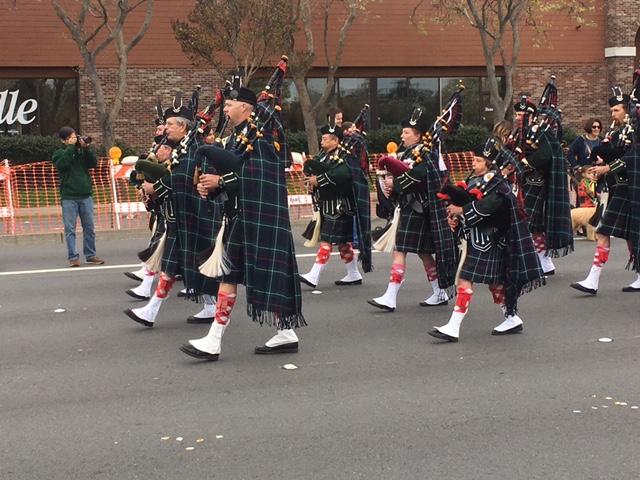 "Today was pretty great overall, the parade, everything." Said DHS band mellophone Silvia Xiao after marching.
"Despite being at the back of the parade this year, it was wonderful to participate again and I really enjoyed the experience, as I do every year," agreed DHS flute Rijuta Vallishayee.
The fun continued on the next day with a Shamrock 5K, and free entertainment. A huge hit among the audience were the authentic Irish bands that played throughout the day. Also popular amongst festival-goers were the traditional dances performed by local Irish dancers.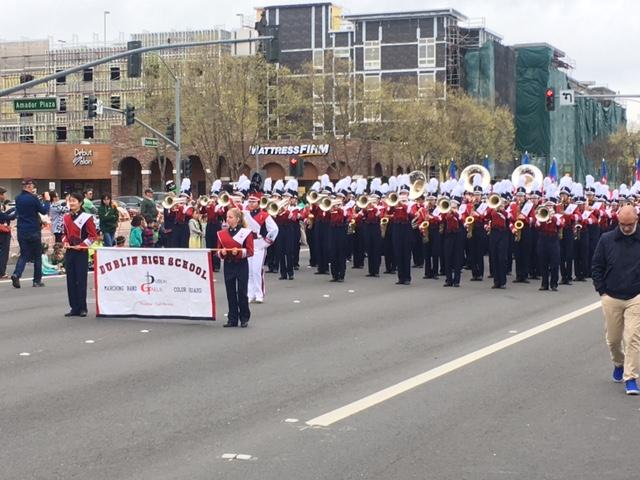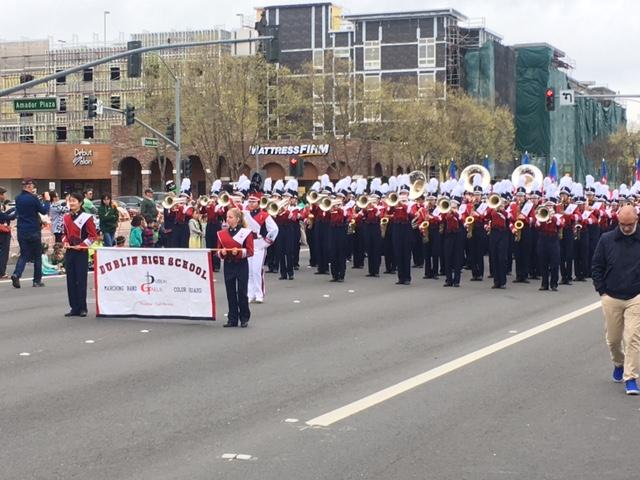 At the festival, there were rides and over two-hundred fifty booths that sold everything from Celtic artwork and jewelry to food and drinks. The fair continued all weekend with families from all over the area coming to enjoy it.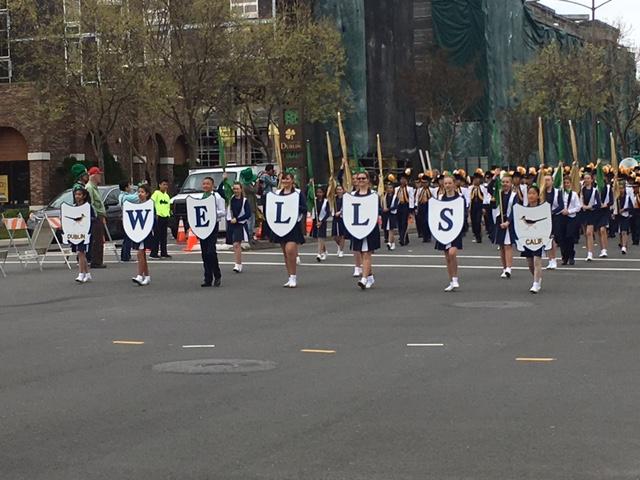 "The festival was fun! It is crazy to see how big the event has become over the last couple of years. With the rides, food, and shopping vendors it was a great event for everyone" exclaimed Junior Andrew Benoit.
Overall, Dublin lived up to its name and pulled off a fantastic St. Patrick's Day celebration.