Student Spotlight: Kevin Hom and Maddi Nobida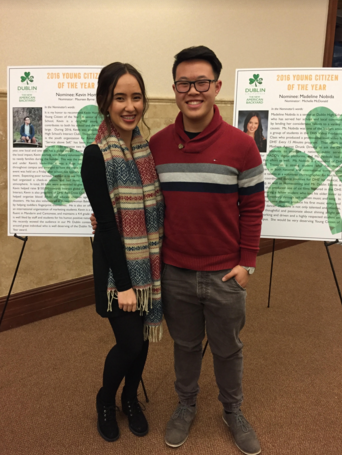 The Young Citizen of the Year Award is the one of the most prestigious awards that a high school senior in Dublin can receive. This student spotlight is focused on the two all too deserving nominees, Kevin Hom and Madeline Nobida.
Kevin Hom is a senior who is known for his leadership in Interact and his PUNtastic jokes. Apart from that, he is funny and intelligent, earning the respect of several of his friends. He was also one of the competitors in Mr. Dublin. Hom was the 2016 Dublin Young Citizen of the Year. Here we have an enclosed interview with Hom upon receiving the award.
When asked how DHS was special to him, Hom said, "DHS is special to me because of our culture. We are so spirited and so vibrant, and it just makes going to school and participating in school activities fun and exciting."
On the club that he is so passionate about, Hom explained, "Interact is a community service club sponsored by Rotary International, a club that does humanitarian work all over the world. They are most famous for eradicating polio in Africa. We at Interact attempt to replicate these achievements by having annual International and Community Projects that we raise money and time for every year. Last year, our district raised $157k toward combating Human Trafficking, and this year, we are slated to raise just as much for Syrian Refugees. We raise all these funds by holding fundraisers, selling merchandise, hosting benefit shows, and hosting charity dinners. In fact, our Area 3 Charity Dinner is going to be at Dublin High in the Student Union on March 18!"
He added, "Interact has influenced service because it creates a culture where service is fun. Interact makes it easy to give back to the community, internationally and locally. When we plan and participate in service events and fundraisers, we aren't thinking about the fact that we're driving to San Jose or Alameda just to volunteer or spend our money; rather, we are going the distance to reconnect with friends we have in those towns. Interact has influenced leadership because it encourages and fosters leaders to step up and take charge. There are so many leadership positions available on the district level, area level, am club level, and leaders on every level are given the opportunity to participate comprehensive leadership training."
Madeline Nobida, who goes by Maddi, is a senior who is involved with the Dublin High video production team and leadership (often leading the Gael Gauntlet in her signature floral crown and varsity jacket). She is known for her positivity and bold spirit on campus. She was the helper girl to Mr. April in the Mr. Dublin competition, and she also choreographed their opening and closing dances. Here we have an interview with Nobida.
Nobida said,"DHS is so special to me because of our amazing students and staff members. Our school has given me so many great opportunities to do what I love and use that to give back to others. Everything I've been proud of wouldn't have been possible if I didn't attend DHS."
Nobida considers dance one of her passions. She said, "I've been dancing almost my whole life and it's always been a great way for me to express myself, make friends and travel. Throughout high school I've learned that dance is a great tool to bring people together, no matter if you dance or not."
She said, "School spirit is expressing how proud you are to be apart of the school you are attending. It's not just dressing up in school colors and being loud at sporting events, having school spirit means you support your school in all aspects. You can show your school spirit by attending and participating in events and supporting all students."
About the Writer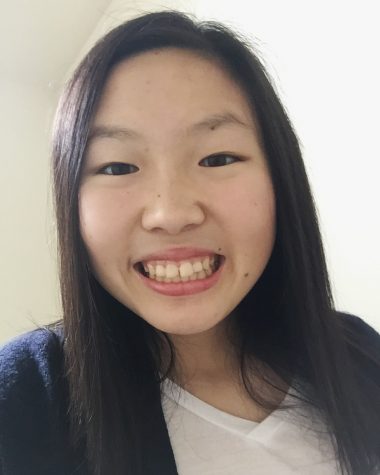 Ashley Kim, Editor-in-Chief
Ashley Kim is a senior and the Editor-in-Chief of the Dublin Shield. She has been on the school newspaper for three years and is excited for her fourth!...