Registering for AP Classes: A Counselor's Perspective
Recently, there have been new measures set in place for students interested in taking Advanced, Honors, or Advanced Placement (AP) classes in the 2017-2018 school year. These changes are intended to ensure students are aware of the course load and time commitment involved with each class. Honors and AP classes are not intended for all for students due their rigorous and demanding nature. In such classes, students are expected to delve more deeply into topics through research, practical applications and critical thinking. Before signing up for these courses, students need to consider if the assigned workload conflicts with their extracurriculars.
The "Scheduling for Success" form was created by DHS staff for this exact purpose. Students must reflect on their personal goals as well as the time commitments they are making. They must also meet with a teacher or professional who has knowledge and experience in the career they are considering. This form is required  for students who wish to sign up for four or more Advanced, Honors, or AP classes but is highly recommended for all students. This document will be returned along with the received colored course request sheet when meeting with a counselor. In addition, all students requesting any advanced classes must complete the Advanced/Honors/AP Request Form which can be found in the email issued by Dublin High principal Maureen Byrne.
Regarding these new changes, counselor Warren Parker said, "I believe…that these changes were made for the benefit of the students. I think that Dublin High School is really focused from a district and administration standpoint on our students." These measurements were created to ensure that students were not overwhelmed during the selection process and to allow them to receive input from teachers regarding their choices. "There have also been some changes in regard to the limits we try to set for our students," stated Mr. Parker. "We want to give them a perspective of what college is like but we also want to be a well-rounded student."
How do students enrolled in multiple AP classes ensure that they can be successful? Mr. Parker believes that students should be mature, time-oriented, and determined: "With the enormity of homework that comes, you have to be such a well-organized student….that is college-ready for this process."
About the Contributor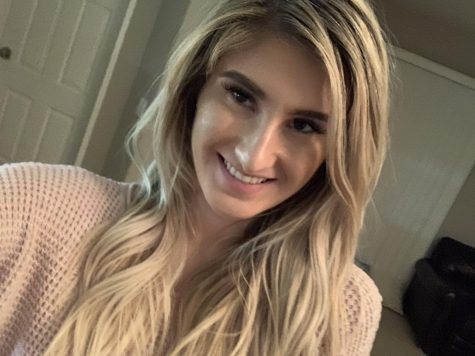 Morgan Minkler, Managing Editor
Morgan Minkler, a junior at Dublin High, is excited to participate in Dublin Shield to contribute to her community and to fulfill her passions for writing....