Friday Forum #3: Bethany Zummo and her journey to Rio Gold
For this month's Friday Forum, the Dublin High students got the unique chance to meet and watch a  conducted interview with Bethany Zummo, 2016 Paralympic Volleyball gold medalist and 2011 DHS alumna.  Zummo attended the Friday Forum run by Mr. Taylor, who brought on McKenna Rodriguez and Ashley Hedt, Varsity Volleyball players, to conduct the interview.  
The interview began with a video showing Bethany's life throughout the years and talked about how her leg was amputated off at age two due to Fibular Hemimelia and Proximal Femoral Focal Deficiency, two different congenital disorders. Because of this amputation, Zummo  grew up wearing a prosthetic leg. Despite this, the Paralympic champion never let this get her down  In her interview she told a number of humorous stories of how in her high school days here at DHS she and her friends used to take videos of people hitting her prosthetic leg with skateboards, baseball bats, and anything thing else. Her request was just that it needed to be filmed!
As a DHS student, Zummo  was  involved in our Dublin High School volleyball program, and loved playing standing volleyball.  It was not until her sophomore year of high school when she decided to try out sitting volleyball.  She realized that her favorite part of the sport was diving, and seated volleyball allowed for just more of that.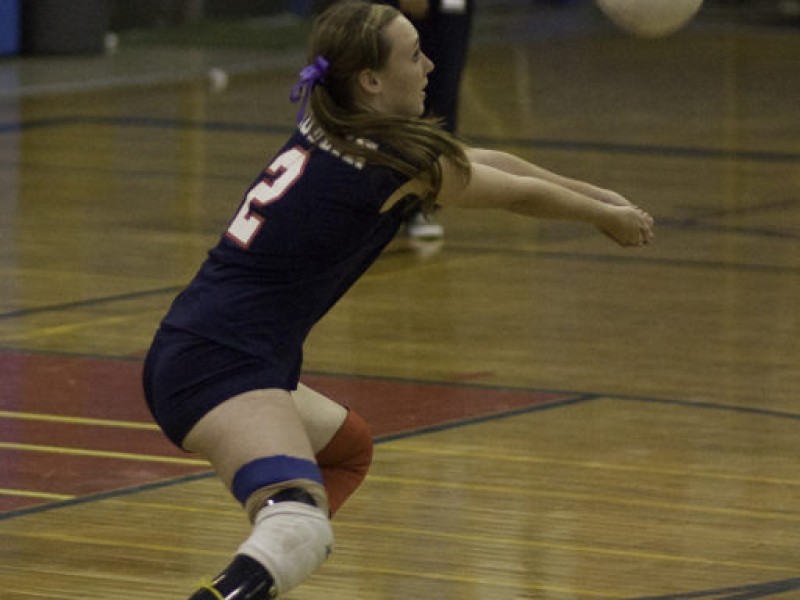 Currently Bethany Zummo attends the University of Central Oklahoma, where the National Paralympic Volleyball team training center is located.  She is studying under the major of theater arts and design tech, as her hobby includes sewing. (During her interview Zummo revealed that  she sewed all of her DHS homecoming and prom dresses!)  
Zummo spends her time year round in Oklahoma working hard at the volleyball training center, this was her first year in five years that she was able to come home for Thanksgiving.  Most of her time is spent at the gym starting some mornings as early as six a.m. training with the team. At the Rio Olympics, this hard work paid off, with the USA Women's sitting volleyball team winning the gold medal.
Zummo and her team were s flown in a couple days early " to have some fun before we [the team] had to focus".  However she did not do much sight seeing while she was there, as she has previously been before for other volleyball games previous to Rio.
This Paralympic was a major deal for the USA team, as their Gold Medal win required them to beat China, a team they had only beat one other time. Her goal is to participate in the upcoming 2020 Tokyo Olympics.
Want to join in on the fun? Friday Forums takes place in the Career Center the first Friday of every month! The next will be on Friday, January 13.