Dublin Splatter: A Time of Vivid Celebration
On the same weekend as Dublin High's homecoming dance, Dublin sponsored its fifth annual Splatter event, a time for people all over the community to come together to rejoice and celebrate.
Dublin residents and people from neighboring communities, young and old, flocked to the Emerald Glen Park, where the festival was being held. They enjoyed a weekend of music and performances, colorful booths, exciting games, rides for younger children, and the aromas and tastes of foods being created within the food trucks and stations scattered across the event.
Not only did the event allow for weekend fun, it provided community service opportunities for DHS students. Among the volunteers at Splatter were students who were involved in clubs such as GiveLight and UNICEF, along with groups like Avid.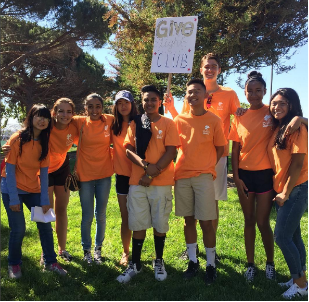 One of the volunteers with the GiveLight Club, Dazia Cooks, a freshman at Dublin High School who had been attending the festival every year since it had started, told us about what Splatter is and what it means to her.
"I've been coming to Splatter for five years, since I was nine years old. It's a food, wine, and music festival, and it's really important to me because it gives my family and I a chance to spend some quality time together outside of the house."
"I love seeing the band perform on the main stage," she continued, and then added with a giggle, "and I always look for this bubble guy who brings a huge bubble wand – it's super fun."
           –Dazia Cooks, DHS freshman
Overall, Splatter is a fun opportunity for all of Dublin to celebrate their home with each other. A weekend of colors, laughter, and food, Splatter never fails to provide entertainment to people of all age groups.