Fools' Guide to "Fools": A First-hand Review of This Year's Fall Play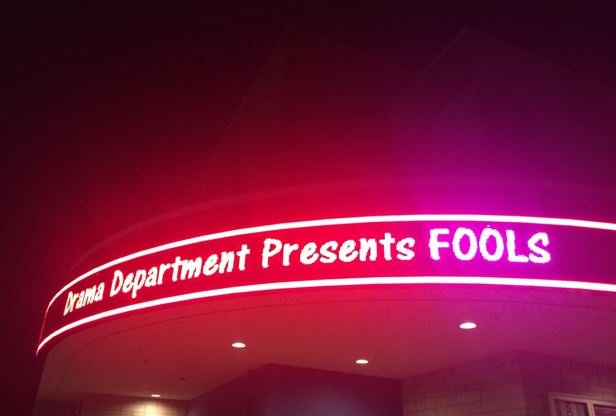 On November 5, 2015 at 7:00PM, the Dublin Center for Performing Arts and Education opened their doors for their very first production of the year – Neil Simon's "Fools". The story follows young schoolteacher Leon Tolchinsky as he travels to the mysterious town of Kulyenchikov, where its inhabitants have all been cursed with immense stupidity.
Opening night was lively as ever. The audience's excitement was well-rewarded with a spectacularly talented cast, with freshman Liron Day at the forefront making his DHS Production debut as the play's main character. Liron displayed his rich acting skills by showcasing his ability to quickly switch from an intelligent demeanor to a "dumb" persona, all whilst being the exact same character. Senior Nicole Dayton played the charming Sophia Zubritsky, who though not the sharpest knife in the drawer, is still able to learn to love Leon with all of her heart. Nicole portrayed her character beautifully, bursting with enthusiasm as the picture-perfect image of innocence and bright-eyed determination.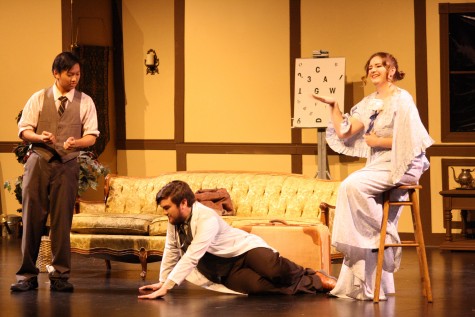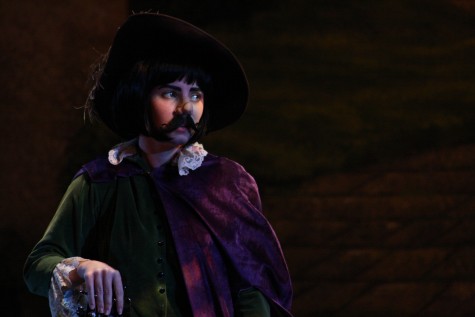 On this Thursday night, Keiva Bradley donned a curly mustache and green cape and took on the villainous, yet hilarious role of Count Gregor, who truly proved to be a true crowd-favorite by earning the loudest laughs. Matthew Glynn and Savannah Quintero made a wonderful pair as Dr. Zubritsky and Lenya Zubritsky, shining with true care for their daughter all the while being funny as ever, easily complimenting each other with the perfect amount of charisma and comedy. Trevor Haar, Noah Bradley, Claire Kantz, Savannah O'Callaghan Jones, and Collier Stafford all stood out as well – every single one of them being able to successfully execute a colorful variety of comical jokes and quirky one-liners that left the audience in gut-busting giggles.
All in all, this sparkling cast and humorous screenplay came together to create a profoundly impressive high school production. You'd be a fool to miss out on "Fools". This will be one of the most well spent 2 hours and 10 minutes of your life.
Neil Simon's "Fools" will continue performing until this Sunday night. Check out dhsdrama.com for more details.
About the Contributors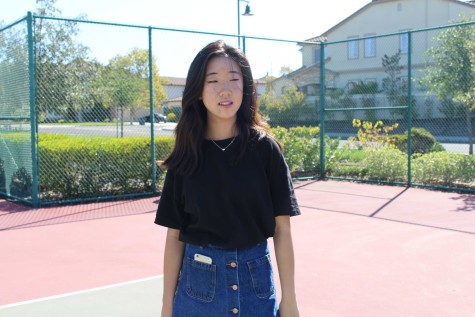 Collette Lee, Social Media Manager
Collette Lee is currently a freshman at Dublin High School. In addition to being a layout-builder for The Dublin Shield, she is also one of the club's...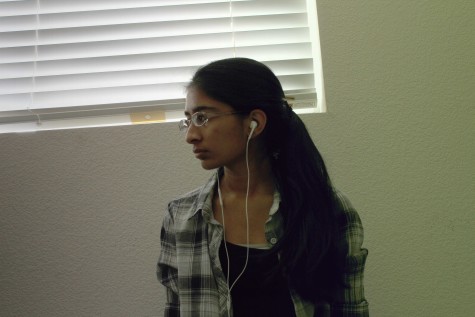 Lavanya Kukkemane, Layout Editor
Lavanya Kukkemane is a senior at Dublin High and the Layout Editor for The Dublin Shield. She is passionate about graphic design and photography. You'll...