Coming Out Strong on Senior Night
   On Friday, May 10,  the Dublin High School Lacrosse men's varsity team played Campolindo at home. It was their last home game of the season and senior night for many of the players. Excitement was high and so were the sentimental feelings.
   The team played really well together and put up a good fight in the first and second quarter, which kept the score pretty much even. Then Campo started to step it up and came out with the win. The final score was 5 to 11, Campolindo.
  Our boys were really aggressive this year, as they should be. Matt Gomez in particular in this game was being very rough and showing his passion. He ended up getting ejected from the game because he got one too many fouls. Over all, he still played well and was the lead goal scorer for Dublin in the game.
  "We lost some key players last year so I was nervous coming into the season, especially since it's my last one but our team came together well," said Senior Robby Hair, reflecting on his last year on the Dublin High Lacrosse team. "Everyone worked hard even when we weren't getting the results we wanted. The team continued to bond throughout the year and we are all great friends."
Over the season, the boys meshed well and worked as a team.
  "We played really good this year. We played more as a team this year and had a lot more success with our offense than in years past," said Junior Luke Leggins. "And we really became more of a family and all of us played with heart until the end in every game."
  Overall, the Men's Varsity Lacrosse team played really well last Friday and throughout their season. The seniors can look back with pride on their last season of Lacrosse at Dublin High.
About the Contributor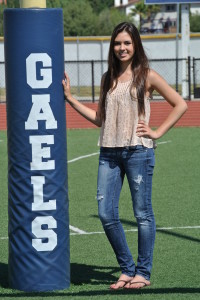 Danielle Boccio, Opinion Editor
I'm Danielle Boccio and I am a Junior at Dublin High. What I like most about journalism is that we get to choose what we get to write about, and a certain...