March Madness Goes Nuts
One of sports' prestigious events is the national college basketball tournament in the spring time where Division I schools play for the championship. It is known as March Madness.
  The first two rounds were filled with plenty of upsets: Oregon beating Oklahoma State; Wichita State eliminating Pittsburgh; Harvard upsetting New Mexico; Iowa State defending Notre Dame; Minnesota wiping out UCLA; and California surprising UNLV.
  "The upsets made the tournament more fun this year, Witchita State and Florida Gulf Coast proved once again that anything is possible," said Senior Karim Ibrahim.
  However, there were some close calls with Marquette merely escaping a loss against Davidson. Gonzaga was chosen as the favorite, but Wichita State beat them out of the tournament. Marquette continued to border on the edges, winning by a margin of two against Butler. San Diego State was upsetted by low-seeded FGCU.
  "My favorite moment of March Madness was Florida Gulf Coast making it to the Sweet 16 and I love seeing underdogs make it, and they did it with style," said Senior Devin Koeplin.
  The Sweet Sixteen had Louisville and Oregon; Michigan State and Duke; Wichita State and La Salle; Arizona and Ohio State; Marquette and Miami; Indiana and Syracuse; rivals Florida and FGCU; Kansas and Michigan.
  The Elite Eight is crunch time for the remaining teams left: Louisville and Duke; Wichita State and Ohio State; Syracuse and Marquette; and Michigan and Florida. Louisville guard Sophomore Kevin Ware suffered a gruesome injury during the Duke vs. Louisville game that shocked the nation.
  "The Kevin Ware injury was crazy, probably the nastiest injury I've seen," said Koeplin. "It just made me thankful to be able to play basketball and be healthy. It made me second guess closing out on a shooter for a little while, but I got over it."
  Ware tried to contest a 3-pointer by Duke Junior guard Tyler Thornton and broke his right leg by landing on it awkwardly. Louisville was initially distraught by Ware's injury, but they managed to put their emotions aside and beat Duke 85-63.
  "Kevin Ware's injury was a horrific accident that no one deserves to go through," said Ibrahim.
  Wichita State once again won an upset game against Ohio State 70-66. Syracuse won easily against Marquette 55-39 and Michigan grabbed up a victory against Florida 79-59.
  The Final Four is a grind for the remaining four teams: Louisville; Wichita State; Syracuse; and Michigan. Louisville was particularly motivated by Ware's injury and wanted to win it all for him.
  "My reaction to his injury was instant shock," said Senior DeSean Burton. "I've never seen an injury like that in basketball."
  They got off to a slow start, but in the second half, the Cardinals went on a run led by Senior guard Peyton Siva and Junior Luke Hancock. Hancock came off the bench to score 20 points for the Cardinals as Louisville came back from a 12-point deficit to beat Wichita State 72-68. Michigan was led to victory by Sophomore guard Trey Burke to cruise onto the Finals.
  The Championship game was between Louisville and Michigan. Louisville struggled to get something going at the beginning, but they came back with fire to win 82-76.
  "I chose Louisville to win it actually, I got pretty lucky," said Koeplin. "I was definitely rooting for Louisville after the Kevin Ware thing."
  This year's March Madness has been filled with upsets and surprises, but it has been the most unpredictable yet and fans were in for a show.
About the Contributor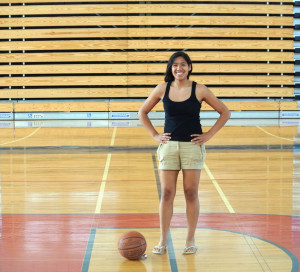 Alison Martinez, Sports Editor
My name is Alison Martinez and I am currently a senior at Dublin High. What I like most about working for The Dublin Shield is that we let our school know...