Science & Engineering building: impact and what to expect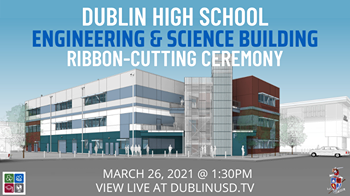 As progress of the new Science and Engineering Building at Dublin High develops, many of us are looking forward to what this addition to our campus may look like. Many teachers shared their thoughts on the impact that the new building will have on their own teaching, as well as what students can expect moving forward.
Mr. Faris, an Assistant Principal at Dublin High School, reflected on the main priority of constructing and opening the Science and Engineering building, stating, "One of the main reasons we're trying to get this open is so that teachers are not sharing classrooms." He went on to say that about 14 to 15 new classrooms will be available to use, allowing teachers to spread out. Most notably, the entire engineering department will be moving over to the new building (5 engineering rooms), along with around half of the science department (10 science rooms). 
Ms. Sundstrom, the Biomedical Academy lead, elaborated on what having her own classroom would mean, stating, "I am most looking forward to having my own classroom. It will be the first time that I have had my own classroom in 10 years. Currently, I have to keep all of my files and supplies in the hallways or Science office because I don't have a space to call my own."
Mr. Brown, the Engineering Academy Co-Lead, added, "I think the biggest thing that the majority of our department and students will be looking forward to are the CIM workroom and Engineering Work room that are connected to two of the new classrooms." He continued to address the expectations for the new classrooms, explaining, "There are two spaces that will be home to a laser cutter, CNC mill, several 3D printers, machining tools and other fun things that classes, students, and engineering sponsored clubs will be able to use for their coursework and school activities."
Besides teaching, the Science and Engineering building will serve many other purposes as well. Mr. Faris continued by adding that the weight room with brand new equipment, located on the back side of the building would also be done soon There will also be essentially a second HUB, with four TV's, a few big project boards, and a gorgeous view of campus! 
Ms. Sundstrom continued by speaking on the impact this second HUB will have on the academy, "This space will be especially useful for large guest speaker events, especially for the Biomedical and Engineering Academies. This also means the main Hub will not have to close on those mentor program meeting days each month," she explained.
Mr. Farris concluded by adding, "The goal is, by the 29th, as we get into hybrid learning, the teachers are spaced out so they're not sharing rooms. Hopefully, once we get off distance learning, when we go back to normal school, this will just be a great space to do projects in and use all the engineering machines they have." As of right now, the moving day for the new building will be on March 24th. Students will finally be able to use it as of the start of hybrid schooling, on March 29th. As Mr. Faris noted, "It's a building all Dublin students deserve."
There will be a ribbon cutting ceremony for the Science & Engineering Building this Friday, March 26th at 1:30 p.m. To accommodate covid-19 restrictions, the ceremony will be available through a virtual livestream on DublinUSD.tv. The stream will be followed by a virtual tour of the building.
About the Contributors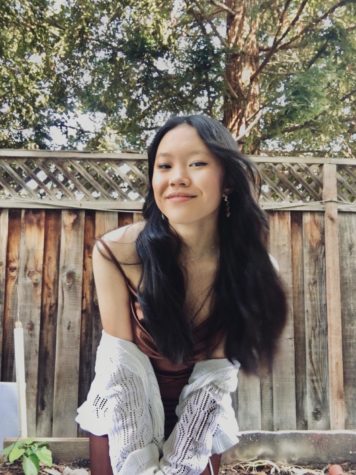 Kara Tran, Editor-In-Chief
Kara Tran is a senior and is one of the Editor-in-Chiefs of the Dublin Shield. She has been writing for the Shield for four years now, and previously was...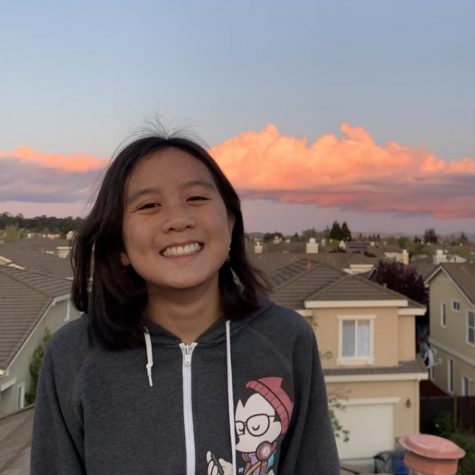 Danielle Tran, Editor-in-Chief
Danielle Tran is a senior at Dublin High and one of this year's Editors-in-Chief. She holds a deeply-rooted passion for writing, and has dreamt of becoming...