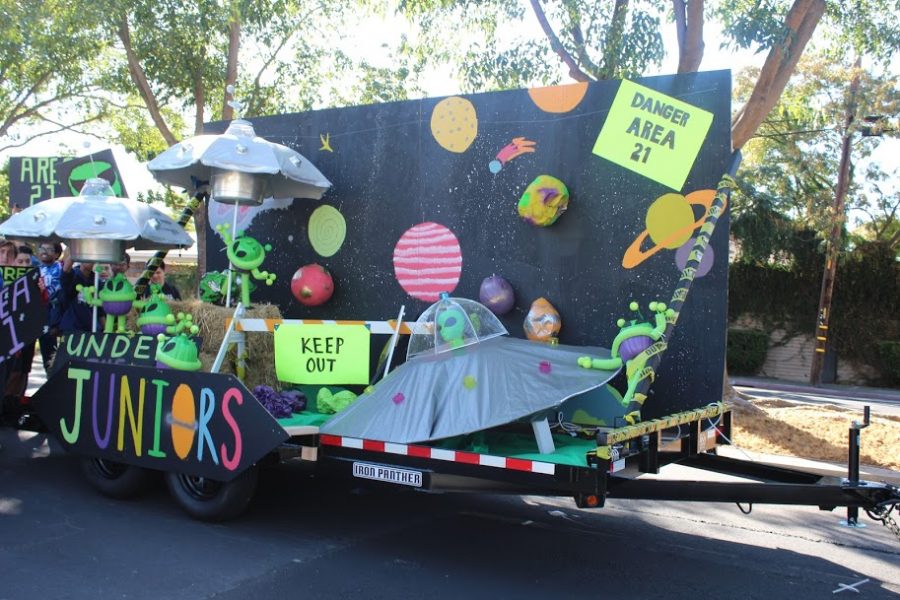 Homecoming week is a time at Dublin High when students are diverted from their usual busy schedules and instead are deeply immersed in an environment of intense school spirit. The activities that are scattered throughout the week are one of the great traditions here at Dublin High such as the Homecoming dance, football game, skit night, spirit days, carnival, and the parade. The parade is celebrated with a great deal of pizazz and involves all the classes marching down Village Parkway, triumphant and heads held high with their class floats behind them.
This year's floats all had themes that involved the Under the "topic". Freshmen had the theme of "Under the Clouds" (based on the movie Up), the Sophomores had "Under the Stars" (based on Hollywood and movies in general), the Juniors had "Under the Radar" (based on aliens and Area 51), and the Seniors had "Under the Bed" (based on the movie Monsters Inc.). All of the grades came together to loudly express who the superior class was and it was a true display of school spirit. Undoubtedly the loudest chanting came from the freshman, perhaps because they wanted to make their presence known as newcomers to the school. 
It was not just a Dublin High parade.  The Wells Middle School marching band and the mascots from elementary schools across Dublin came out to feature their work over the past few years and marched alongside the Dublin High marching band and cheer team. Along with the marching bands and floats, cars with the Homecoming princes and princesses drove by along with the winners of the homecoming proposal contest. A great deal of dedication towards building the float and practicing the marches, for the bands present, was evident.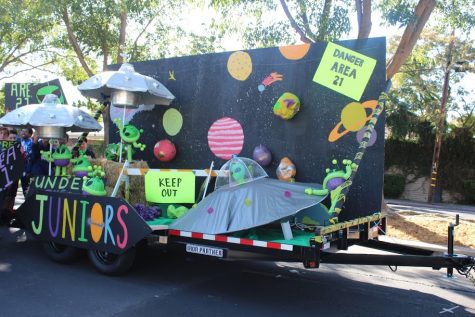 Parents and families lined up along the parade to view the spectacle. Many come every year to see the event. One parent said that she has "been coming every year to see all of the cool floats the students make every year. The music provided by the marching bands really make this a unifying moment with not just Dublin High but the middle schools and elementary schools, too."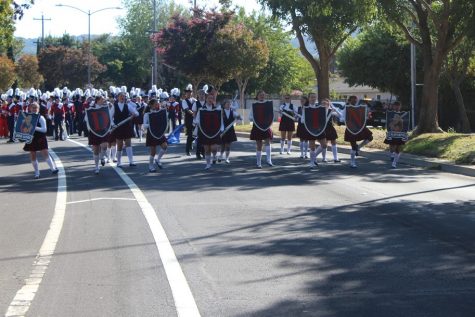 "Marching with my people was amazing," said Aryav Balia, a junior. "After the parade, I hit up the carnival to wind down after all the walking on the road. I really loved the parade but I wish we could have gotten more enthusiasm and played louder music. But it's alright, we'll show our dominance next year as seniors!"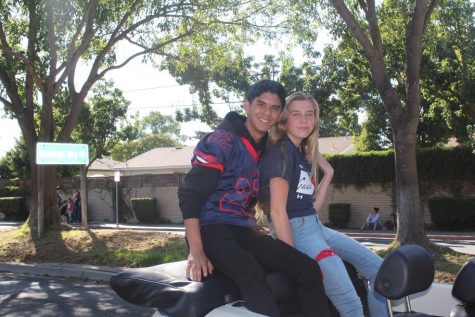 Many people after the parade go to the Homecoming Carnival as well as the football game. It truly is an eventful day where all the students can get together and celebrate all of the festivities of Homecoming and take a break from the stress of academics and everything else students have going on.