Dublin Students Win Mayors Legacy and Young Citizen Awards
Dublin holds an annual Volunteer Recognition Event to acknowledge the outstanding contributions of its citizens. This esteemed ceremony serves as a distinguished platform to honor and express gratitude towards those who have significantly impacted the community, emphasizing the city's appreciation for their remarkable contributions year after year. Led by Mayor Melissa Hernandez and esteemed elected officials, the event took place on Wednesday, March 1, 2023, at the Shannon Community Center. The occasion commenced with reciting an original poem by Dublin's Poet Laureate, James Morehead, adding an artistic touch to the proceedings. Notable awards, including Young Citizen of the Year, Citizen of the Year, Organization of the Year, and special Mayor's awards, were presented to deserving individuals and groups. 
This year, Katie Cheng, a student from Dublin High School, was bestowed with the prestigious Mayor's Award. Katie's illustrious reputation in the Dublin community is well-deserved, owing to her remarkable contributions. Throughout her high school journey, she has served as the school board representative, demonstrating her commitment to representing the student body. While serving as the school board representative, she has advocated for gender-neutral bathrooms and many other important changes. Additionally, she was elected governor for ALAC Girls State this past summer and serves as co-chair of the Dublin Mayor's Council, further demonstrating her active involvement in community affairs. Her remarkable achievements and unwavering commitment make her a shining example for others to follow in the Dublin community.
The Young Citizen of the Year was awarded to Yashas Shashidara, who co-founded MyAlcoholStory—a web and social media application that provides a safe and anonymous platform for teenagers and young adults who have faced challenges with alcohol to share their personal stories. Additionally, Yashas is also a part of the Dublin Mayor's Council, where he ran a battery collection drive that resulted in the collection of over 1,000 pounds of batteries in collaboration with an organization called "Recycle my Battery." The primary objective of organizing the battery drive was to foster a culture of environmental friendliness and promote the responsible disposal of batteries. Yashas' dedication to both environmental advocacy and the promotion of mental health highlights his invaluable contributions to the Dublin community. 
The inspiring stories of Katie and Yashas are a powerful reminder of the transformative impact that individuals can have when they actively engage in their community. Katie's exceptional commitment to leadership roles and her unwavering dedication to representing her fellow students exemplify the importance of stepping up and making a difference. Likewise, Yashas' environmental advocacy and innovative startup highlight the significance of addressing pressing issues and creating platforms for change. Both stories converge to underscore a common moral: that each of us has the power to shape our communities for the better. By becoming more involved, whether through volunteering, advocacy, or entrepreneurship, we can collectively build stronger, more vibrant communities that thrive on the dedication and contributions of their members. As Katie and Yashas have demonstrated, when individuals come together and actively participate in their communities, they can create a positive ripple effect that inspires others and generates lasting change.
About the Writer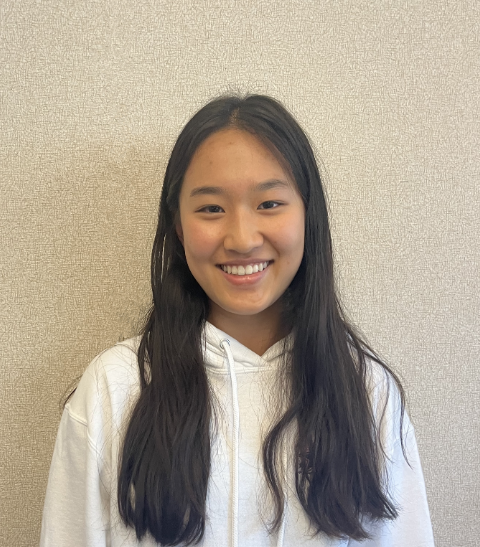 Summer Shi, Editor-in-Chief



Summer joined the Dublin Shield to improve her writing skills but stayed for the friendly community and warm staff. It is Summer's fourth year on...