DHS english teacher plants change in her own backyard
Throughout the pandemic, Dublin High students have repeatedly stepped forward to create positive change, whether it be through initiating philanthropic businesses, gathering donations for various causes, or advocating for diverse education. However, they are not alone in their efforts. Mrs. Ramany Kaplan, english teacher and advisor of three clubs (including, shoutout, The Dublin Shield), is working to plant change in her own backyard—by initiating a non-profit devoted to providing families and their young children locally-grown, nutritious food.
"I started gardening when I had my own kids and wanted to give them healthy, pesticide-free, fresh baby food," Mrs. Kaplan explained. "That is what I want to do for families who [can't] afford safe and fresh food for their babies who are transitioning to solid food their first year." Currently, Mrs. Kaplan is seeking grants and additional funding, researching infant nutrition through studies on health among low-SES (socioeconomic status and educational) families with babies, and building community partnerships with hobby gardeners and state gardening programs. The garden itself is nearing a state of readiness; fruit trees are being planted with an expected first crop in May. Mrs. Kaplan hopes to maximize the non-profit's contributions to the community, noting the various ways that could take shape: "It may look like growing, processing, and dispersing food, or it may look like setting up local 'host gardeners' who will work with families and share the crop that they grow together."
While Mrs. Kaplan began the non-profit in more recent years, values such as community service and volunteering were rooted within her upbringing. "I spent most of my childhood helping my mom fundraise to build schools and provide school supplies in Cambodia," she recalled, adding, "I met my partner/BFF for this non-profit while working for a non-profit (youth development, community development with the YMCA of SF—this was right before I became a teacher!)."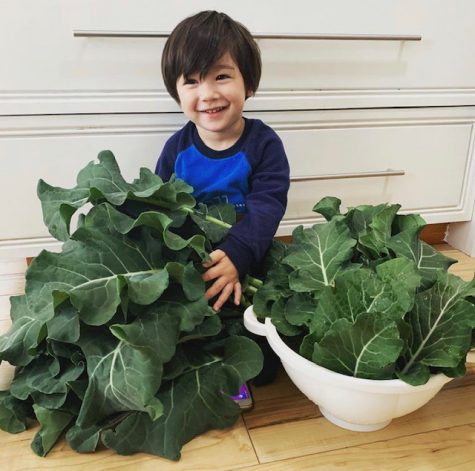 Mrs. Kaplan hopes to translate the values from these experiences to her own children. "'Kun' is a Khmer word for 'good deeds' but also owing a debt of gratitude (paying it forward, taking care of those who have taken care of you, etc.). [It is] part of a person's identity rather than what they do," she passionately explained. "This was a fundamental concept in my upbringing [and] what I want to instill in my kids." Because of this, Mrs. Kaplan plans to involve her two young sons, Teddy and Oliver, in the non-profit process, emphasizing not only the importance of empathy, but action, too. "It is inequitable and unjust that people's circumstances hinder them from what they need to thrive and it is inequitable and unjust if we don't do something about it," she firmly stated.  "I hope that by 'doing something' about an issue I see as a community member and mother, the boys will learn to do the same."
Beyond her maternal values, Mrs. Kaplan's role as a teacher also influences her service. She acknowledged, "A lot of teacher-related skills do transfer to this project: using critical thinking skills to problem solve, … engaging in careful research on content/theory/best practices, and seeking meaningful collaboration with others." She noted the importance of solid planning while remaining flexible, especially considering she and her partner, amidst initiating a non-profit, work full-time jobs and have kids to care for. Students can undoubtedly relate to crammed schedules, however, one of Mrs. Kaplan's culminating statements rings true: "Generally, I pursue what I love and I do it with people I love." Then, the experience becomes worthwhile. 
Ultimately, Mrs. Kaplan hopes her non-profit will have as fruitful an impact as it does meals. She emphasized, "[This project] really promotes the 'it takes a village' concept [as] we will be providing another kind of service: giving more people opportunities to give back." She added, "[The] families get the one-on-one connection that builds trust and they are part of the process…to reap what they sow, if you want to use that pun." Especially during these trying times, fostering hope remains of utmost importance. Mrs. Kaplan hopes to accomplish exactly that—one family, one seed at a time. 
While she is not currently seeking donations, Mrs. Kaplan encourages anyone interested in infant nutrition or becoming a host gardener in the future to reach out: [email protected].
About the Contributor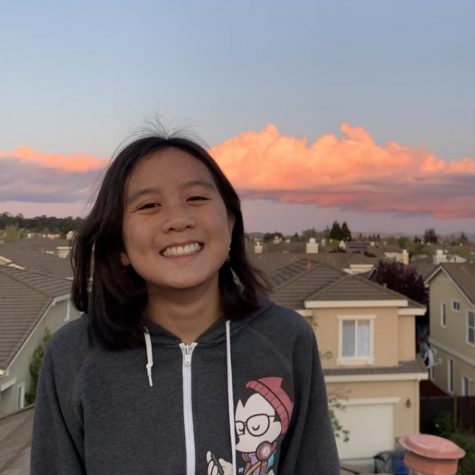 Danielle Tran, Editor-in-Chief
Danielle Tran is a senior at Dublin High and one of this year's Editors-in-Chief. She holds a deeply-rooted passion for writing, and has dreamt of becoming...