Martin Luther King Jr. Day events go virtual
January 18th, 2021 was Martin Luther King Jr. Day, a federal holiday and the reason students didn't school on Monday. Many celebrations had to go virtual, some even being canceled. But that didn't stop the Dublin High community from celebrating the man who is responsible for so much more than just a school holiday.
Dr. Martin Luther King Jr. was a Civil Rights leader, known for his activism that led to more freedom for African-Americans, and his famous "I Have A Dream" speech. He was also known for his non-violent protests, as Mr.Kleinow, a DHS English teacher emphasized: "[Dr.King's] message of 'meeting physical force with soul force' created a movement that resonated with the world." 
Denel McMahan, the president of the Black Student Union club, believed, "Martin Luther King Jr.'s biggest accomplishment was his ability to unite the Black community and some White allies to fight for Civil Rights." He went into more detail, explaining, "[Dr. King's] appeal created a great amount of attention, which allowed for President Lyndon B Johnson to sign the Civil Rights Bill in 1964."
Due to the pandemic, many in person celebrations for Martin Luther King Jr. Day were canceled or replaced with virtual ones. One sophomore at Dublin High thought that the pandemic has even caused the day to lose its meaning. "[It] doesn't force us out of our daily routine to really sit and think about the good he has done for America," they elaborated. 
On the other hand, some students are of the opinion that staying at home for this holiday hasn't made a big difference at all. Denel McMahan explained that, "Since we are staying home, I'm still doing the same things as I had done before." He also brought up the point that this holiday is better celebrated as a day of service, to honor Dr. Martin Luther King Jr. for his service. "I, as part of the BSU (Black Student Union), will be posting about him and the significance of the day. Instead of only taking the day off from school, I want to educate people about him and the day itself." 
Educating people about the importance of this day is a great way to honor MLK Jr., but not the only way. Activities like volunteering, listening to his speeches, or just doing small acts of kindness are also good ways to celebrate MLK Day as well. Another way to celebrate is attending virtual events dedicated to Martin Luther King Jr.
One such celebration was the Racial Seminar the Communities for Humanity club, a nonprofit organization focusing on fighting systematic racism, held last Friday. Prior to the event, Black Student Union member Cael Ross expressed interest in joining it, and was hopeful about having "some culture enriched conversation regarding the special occasion of MLK Jr. day." And virtual events celebrating MLK Jr. Day weren't just limited to Dublin High. Some students mentioned they would attend the California African-American Museum's MLK Day of Celebration 2021, which was similar to the Racial Seminar and held on MLK Jr. Day. This year, they chose to highlight MLK's dedication to worker and labor rights, while immersing the attendees in music, culture and community. 
In light of the pandemic, the Dublin High community found creative new ways to honor Martin Luther King Jr., a man who led the way to a more equal America for African-Americans, opening up many new opportunities along the way.
About the Contributor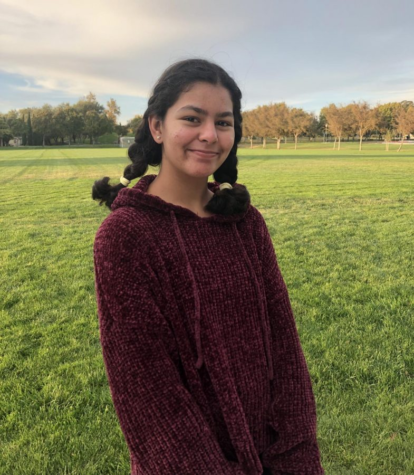 Riya Mathur, Staff Writer
Riya Mathur is a sophomore at Dublin High School. In her spare time, she loves to bake and share new dishes, or lose track of time reading her favorite...