Transportation to Dublin High School: An Inside Look on the Overwhelming Bus Conditions, and What Wheels Buses is Doing to Fix the Problem
If you've ever used the public transportation system in San Francisco during rush hour, you'd probably be able to recall the rather cramped conditions, passengers pressed back to back with one another, barely able to locate a handlebar that wasn't already occupied. While an uncomfortably compact crowd might be a scene one would usually associate with a city environment, these are, in actuality, the conditions Dublin High School students are forced to endure in their daily routine. Simply obtaining a ride to and from school becomes an unnecessarily erratic adventure, one that could potentially result in a tardy to students' first period classes. 
However, in comparison to the previous year, Wheels Buses' efforts in implementing more strategic bus routes are quite evident. During the 2017-2018 school year, they'd limited themselves to four simple routes: 501, 502, 503, and 504. For the 2018-2019 school year, they've taken the step of offering even more routes to accommodate the large percentage of DHS students who reside in the eastern side of Dublin. These routes include a 501A, 501B, 501B Limited Stops, which, as the title suggests, only stop at specific locations, and 501B Special Service, which makes one stop in its entire route. Therefore, it would be incorrect to assume Wheels was denying its job in providing more buses for students.
Nonetheless, despite these efforts, the general environment on the buses remains rather hectic. "When I first took the bus, it was really, really overcrowded," senior, Nomitha Samsani recalled. "They gave us more buses each year to help with the increasing number of students, but it was still pretty crowded." Upon the arrival of this year's freshman class, DHS's population now expands to an astounding 2800+, which does anything but lessen the busload. However, entering her final year of high school, these overwhelming conditions are simply additional factors of daily life Samsani has grown accustomed to. "I think this year is a little better," Samsani acknowledges. "I like the fact that [they] rerouted the 501 routes. Since many of us live all the way over in Positano, they made a special [route] that takes us straight there and then the other buses have different routes as well. It's honestly still crowded but it's better than before."
As Samsani observed, at least the situation hasn't exactly worsened. Considering last year's inconvenient trend of late arrivals to school, Wheels buses have definitely made an effort to better their service. Taken in retrospect, perhaps this isn't a transportation issue at all, but one regarding student population or the construction of the second high school. Those, however, are stories best saved for another day.  
About the Writer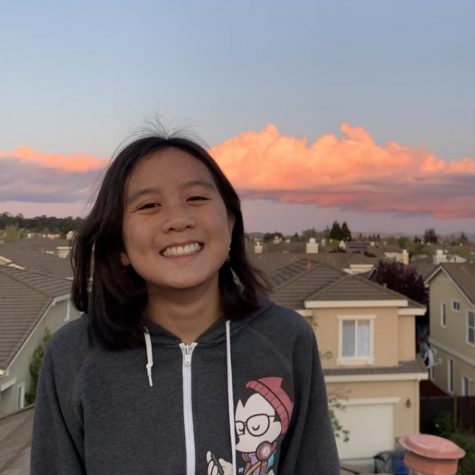 Danielle Tran, Editor-in-Chief
Danielle Tran is a senior at Dublin High and one of this year's Editors-in-Chief. She holds a deeply-rooted passion for writing, and has dreamt of becoming...