Ranking all the Lemonade at Splatter
Every September, Dublin hosts the Splatter festival, an event that features the typical American activities such as carnival rides, music, food, arts, and way too many lemonade vendors. So instead of having fun at the rides at Splatter, I decided to try lemonade from each of the different vendors. There are some important caveats to make, however: I only purchased lemonade from vendors that made lemonade an active part of their marketing, whether taking up major space on their signs or being heavily advertised in other ways. I also only bought the smallest size they offered.
Now to test the lemonade, I used specific criteria: taste, price, aesthetics, service, refills, and amount of ice. I ranked each of these out of 5 and rated the overall lemonade out of 10.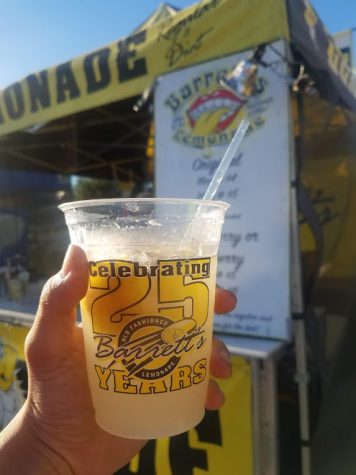 Barrett's Lemonade
Taste: 4/5 – Price: 4/5 – Aesthetics: 4/5 – Service: 5/5 – Amount of Ice: 4/5
Refills: None
Overall: 8/10
When it all boiled down, Barret's Lemonade made some good lemonade. It maintained the standard price of $4 for 16 oz and had a minimal amount of ice. The taste was by far the most authentic in the sour, but not overpowering taste with that nice hint of sweetness, of all lemonades, but felt improperly mixed at some points. It was mostly sour, with some sugar mixed in an attempt to balance it out. This would've worked fine, except for the fact that the sugar was improperly mixed with the lemonade and therefore most just sunk to the bottom leading to sour lemonade, with the bottom being extremely saturated with sweetness. But when the sugar did mix, it tasted delicious with that authentic taste described above. The other major flaw would be that the straw broke way too easily, as any pressure applied to the straw would cause it to crack, forcing it to be thrown away immediately. The service was fast, and the looks of a simple cup with a classic lemonade color nets it a good enough on the Aesthetics portion.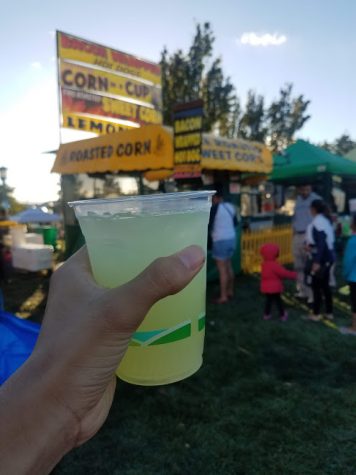 California Corn
Taste: 1/5 – Price: 4/5 – Aesthetics: 2/5 – Service: 5/5 – Amount of Ice: 3/5
Refill: None
Overall: 2/10
I tried to cut California Corn some slack because their main product wasn't lemonade, but at the end of the day, their lemonade was prominently displayed and ultimately proved to be a failure. The taste didn't even have the lemon twang and instead felt overprocessed and flavorless. It was as if they took lemon concentrate and put 3 drops into some water. It felt like water, with some sweetness, then a taste that you tried to associate to lemon but couldn't. It had the standard price of $4 for 16oz but had around double the average amount of ice. The lemonade had a yellow shade that I can only describe as way too bright and unnatural. The service was quick, as they simply dumped it out of a dispenser. At the end of the day, this lemonade definitely reflected the quality of something store bought like Minute Maid, which it showed in the taste, looks, and quality.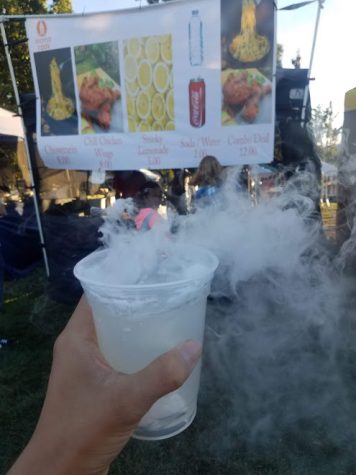 Momo's Dumplings
Taste: 2/5 – Price: 3/5 – Aesthetics: 5/5 – Service: 2/5 – Amount of Ice: 5/5
Refill: None
Overall: 4/10
Momo's Dumplings was special as it served what it called "Smokey Lemonade" at $5 for 16 oz. What made the lemonade smokey? They added dry ice to the lemonade, creating a similar vibe to the Dragon's Breath sweets at Japantown. It resulted in a pale white appearance with smoke rising out of it, which is a definite 5/5 in Aesthetics. But what it had in looks, it lacked in taste, price, and service. While it had around the same taste as California Corn's, the dry ice for some reason improved the taste and feel by a small margin, so I can't rate it as low. While the price was a dollar more for the same amount compared to every other vendor, this does account for the additional dry ice. But the service wasn't great, considering the fact that something as simple as lemonade with a scoop of dry ice took 2 minutes to prepare. Thankfully, there was no ice due to the dry ice to salvage its overall ranking.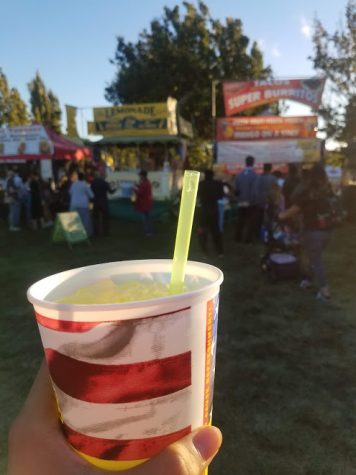 State Fair's
Taste: 2/5 – Price: 4/5 – Aesthetics: 4/5 – Service: 5/5 – Amount of Ice: ⅗
Refill: Yes – Unlimited
Overall: 4/10
State Fair's lemonade was by far the most popular vendor in the festival. They sold much larger cups at a price of $8 for 32 oz or $9 for a cooler 32 oz cup. I bought the cheaper option which was just a large cup. Had  I splurged for a $9 cup, it would've definitely won a 5/5 in Aesthetics but I didn't go that route. The taste left a lot to be desired, with a similar color to California Corn's lemonade as well as a similar taste, just stronger and less diluted. This made me assume this was again, Minute Maid's lemonade. Perhaps the only positive aspect was the unlimited refills, but I wouldn't refill it again based off what I tasted.
Truthfully, this was disappointing. Out of the 4 vendors, none impressed me enough that I would make sure to buy from them another time. If you want the final verdict, Splatter was definitely worth it, but the lemonade was not.
About the Contributor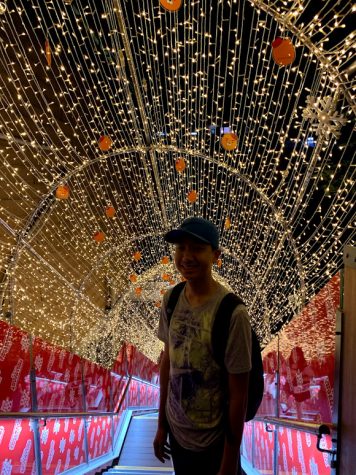 Kyle Shi, Layout Editor
Kyle is a Junior at Dublin High and the Community Editor for the Dublin Shield. Outside of Journalism, Kyle enjoys playing Quizbowl (Jeopardy with teams),...