Club Spotlight: Dublin High Democrats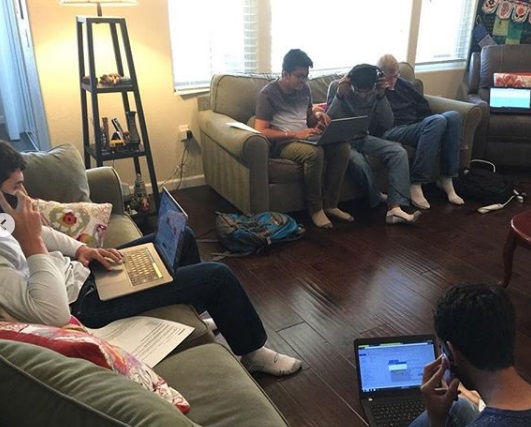 In the last year alone, Dublin High students have organized protests on gun control, net neutrality, teacher pay, overcrowding, and other pertinent issues. Dozens of our students compete in debate, DECA, and Model UN conferences every month. Countless clubs on campus are devoted solely to community service. Considering all this, it's easy to see that many students at DHS take an active interest in politics and social activism, and a new club on campus is only adding to that trend.
Founded by DHS junior Arjav Rawal, Dublin High Democrats is a volunteer organization that holds phone banks and other events to campaign for Democratic candidates nationwide. Formerly known as Paint America Blue, the organization is striving to contribute to the Democratic party's national efforts to regain a majority in Congress during the November 6th midterms.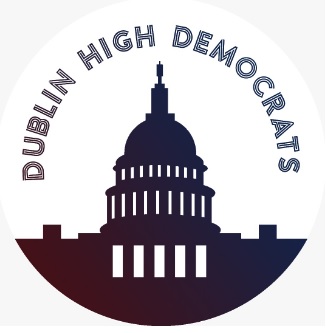 When asked about the inception of the organization, Rawal replied that "there's a sense of impatience among the civically engaged folks at Dublin High about not being able to vote." He went on to explain that "it's a mechanism for those of us who can't vote to use our voices; to make sure that those who can vote support Democrats up and down the ballot in their community."
The Dublin High Democrats go through a detailed process when determining which candidates to endorse. Rawal, along with vice-president Rishi Sudhir and communications director Anthony Talin, carefully ensure that their efforts are concentrated in the districts where change is most likely to happen. As explained by Rawal, they "look at the most competitive districts where the results are likely within a field margin (which is where efforts like ours would impact the result and result in a winning margin anywhere below 7%)."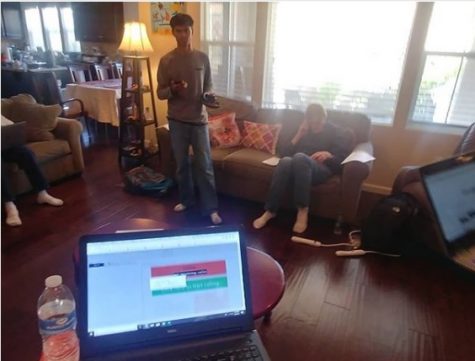 The following are examples of promising districts as provided by Rawal: "One of the districts we have endorsed, California's 10th, is a district where the presidential results were promising — Hillary Clinton carried the district 49-46, and the Republican incumbent only won 52-48. That is very much within the field margin, and so we chose to get involved there. This does not always apply — for example, in Illinois' 12th where we have endorsed Brendan Kelly, Donald Trump won 55-40, but the seat was previously won by Obama in 2012 and 2008. As recently as 2012, it had elected a Democrat in Bill Enyart. So we decided that it was worth getting involved in because the fundraising numbers, as well as the overall profile of Brendan, were reflective of the kind of Democrat who could win this seat and hold onto it for the long run."
Rawal went on to say, "We also look at candidate quality and their policy platforms — one of the more difficult decisions was the one to get involved in the Democratic primary for Georgia's 6th, where we felt that the leading candidate, Lucy McBath, was very weak on policy and largely ran a single-issue campaign, compared to our endorsed candidate in Kevin Abel, who had a more well-rounded platform. Although McBath ended up winning due to the support of multiple outsider PACs, we were within the field margin (Abel lost 53-47)."
For students who do lean Democratic, Dublin High Democrats is a promising way to get involved. They are currently partnered with eight congressional campaigns across the country and "are in talks with countless others." Their first event, a phone bank to support these eight candidates, was held on July 21, and more events are already planned and accepting volunteers. Upcoming events include phone banks for high-profile candidates like Representative Beto O'Rourke of Texas, who is currently running against Ted Cruz for Senate. More details on their events and endorsements are available on their website.
Rawal also nodded to future plans, adding that "once the 2018 season wraps up, we aren't done."
It's important to note that Dublin High Democrats represents only a small portion of the political spectrum, and while it may be the first clearly political club on campus, it's unlikely that it will be the last.  But while the Dublin Shield does not endorse or in any way comment on the political views of the Dublin High Democrats, it's certainly heartening to see students taking on an active role in their community. Regardless of which side you're on, civic engagement is integral to a thriving society, and these students embody that sentiment.
About the Contributor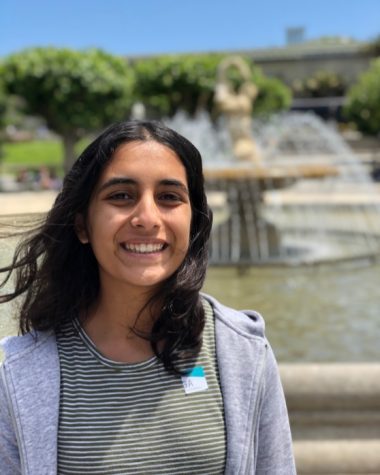 Riya Chopra, Editor-in-Chief
Riya Chopra is a senior at Dublin High and one of this year's Editors-in-Chief. She enjoys writing about everything from school board meetings to the opinions...