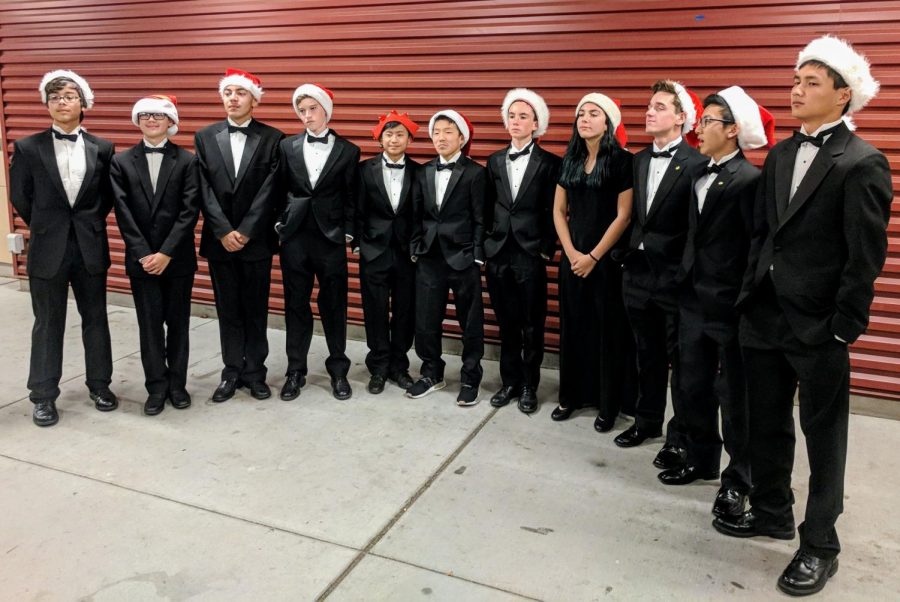 A Prelude to Holiday Spirit
December 4th, 2017 was a night of festivity and cheer for the instrumental music department's Winter Concert despite the chilliness of the fast approaching winter season. From Christmas carols to the soundtracks of "Star Wars" and "Indiana Jones," the Jazz Band, Concert Band, and String Orchestra performed a variety of both classical and contemporary tunes. Orchestra was joined by band members to perform a vibrant holiday arrangement as a Symphony Orchestra. Concert Band's performance of  "The Night Before Christmas" also featured a special narration of the original book by Choir Music Director, Mr. Serpa.
The concert was a delightful experience for sophomore Crystal Woo. She said, "My favorite part was the holiday decorations and the song 'Christmas Festival' because it brought a holiday mood and I could see how every instrument was playing to put the song together as a whole."
This was the first concert of the year under the new music program directors, and ended with much success that was seen in the  innumerable smiles of enjoyment from both the performers and the audience, now more in spirit to welcome the winter holidays and accompanying celebrations.