Dublin High School Honors Breast Cancer Awareness Month at Football Game
For Dublin High School students, Friday nights usually include tailgates, dances, and football. However, October is not only the season for football, but also Breast Cancer Awareness Month.
Dublin's Friday night lights illuminated the field, but more importantly they highlighted a student body who dedicated an entire day to breast cancer awareness. Even though Friday night's game against undefeated Monte Vista High did not end with a Dublin victory, it was a win for the cause.
In support of Breast Cancer Awareness month, students and staff dressed in pink to honor survivors and those who are currently battling breast cancer. The pre-game tailgate, run by Dublin Leadership, included pink lemonade and pink treats as well as pink paint for other students to show their support for the cause. The pink ribbon symbol was ubiquitous throughout the night as a symbol of community and hope.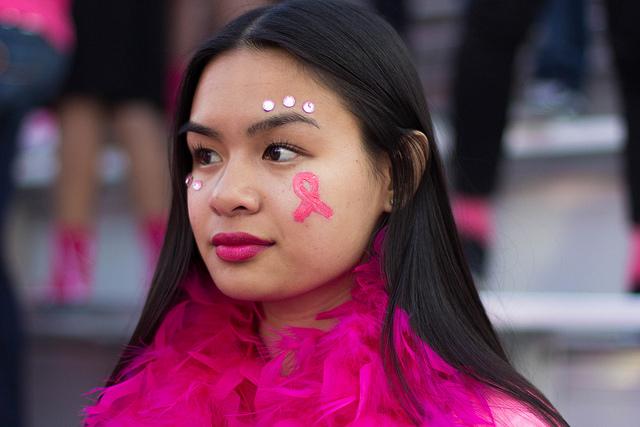 Breast cancer affects one in eight women, and there are 2.8 million breast cancers survivors in the United States today. A vast majority of the Dublin community has been affected by breast cancer, if not diagnosed themselves, then by the emotional impact of having a family member, friend, co-worker, or mentors with the disease
To some members of the team, Friday  night was especially meaningful. Dublin High School junior, Dartagnan "D"  Reed, saw the game as an opportunity to show his appreciation for his mother, a survivor. Reed showed affection through his social media, posting a picture of his prized #50 football helmet with an newly added accessory: "Mom" engraved in pink duct tape. The photo was captioned "always playing for mama". Many students throughout the community are related to a surviving mother, grandmother, sister and/or aunts and although they may not all play football on Fridays alongside Dartagnan, they can all agree last night served as a platform to showcase their appreciation.
Win or lose, Dublin never fails to come together as a community to support one another, constantly reminding us that it's always a great day to be a Gael.
See the full photo album here.