DHS Students React to the SBAC
A new year, a new standardized test. This year, the SBAC (Smarter Balanced Assessment Consortium) was introduced to schools around the United States as a consortium "working to develop next-generation assessments that accurately measure student progress toward college and career readiness," according to the official SBAC website.
The new standardized test, although voluntary for schools to implement, was created by the Obama administration as a part of the 4.35 billion dollar Race to the Top education-grant competition, which bribed states that instituted "common core" standards with bonus points.
Around DHS the past month, students have been taking the Interim SBAC to prepare for the real standardized test this May. Many students around the school reacted negatively towards the sudden implementation of the SBAC.
"The SBAC is unnecessary and I didn't like it mostly because it was such a surprise," said Neena Dye, a junior. "There are already so many standardized tests going on this year and this just adds to it."
Asides from the SBAC, students are required to take many exams throughout high school, including AP tests, the CAHSEE, the ACT and SAT, SAT subject tests, and countless state benchmark tests.
"We already have so many tests to take, and we are already under so much stress," voiced junior Sriya Kolli.
The SBAC also implements an electronic form that required students to take the exam on a computer, and many students commented on how this negatively impacted their testing ability.
"It was hard to navigate the test because it was delivered electronically," commented junior Katelyn Matheny.
However, a few students pointed out some improvements the SBAC had in comparison to other standardized tests.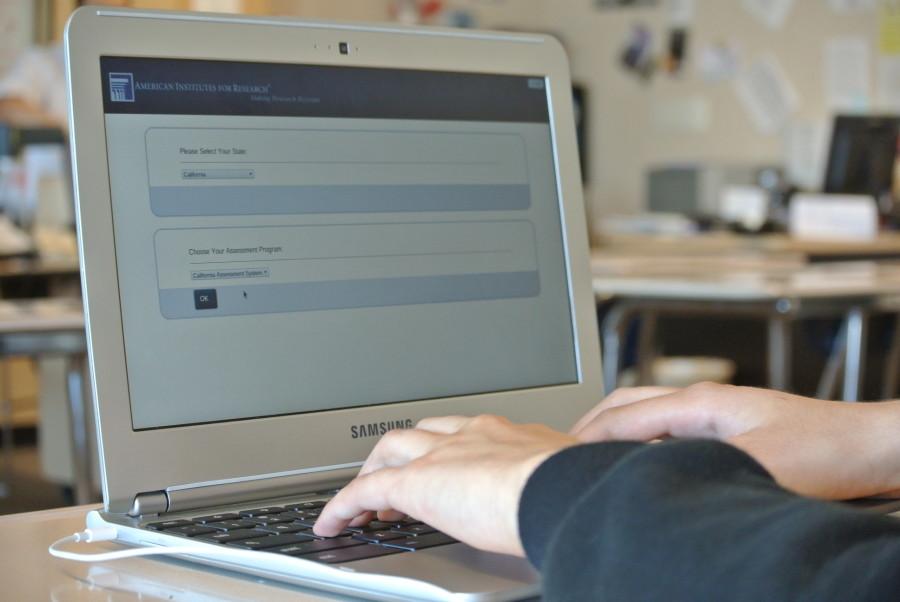 When asked what he liked about the SBAC, freshman Douglas Bryant said "The SBAC is good because it makes you use your brain. With the SBAC, you sometimes have to make your own answer instead of choosing from pre-selected answer choices."
Overall, reactions to the SBAC among students leaned towards the negative side. A conducted survey of DHS students who had taken the interim SBAC showed that over ninety percent of students did not even know what the SBAC was or how their scores would be interpreted.
Although the SBAC may seem like just another standardized test, it may be the first step towards a new and perhaps better form of testing. Perhaps the test will further improve as technological mishaps are smoothed out and students become familiar with the form of test. Only time will tell.