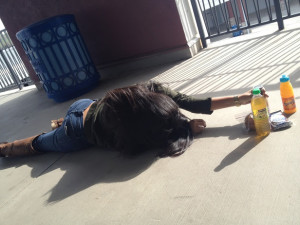 Menisha Sohal, Student Life Editor

March 22, 2013
Have you ever been in class and you suddenly felt a rumbling in the pit of your stomach? You're starving and you have a bag of carrots but when you try to grab one, your teacher yells at you to put it away and throughout the rest of the class you're in physical pain. Any of this ever happen to you? W...
Mimi Maghrbi, Social Media Manager

March 22, 2013
Dear Meems, I'm stressed about keeping my grades up. I'm pressured by my parents to get straight A's but they're so inflexible that it makes me want to quit. I'm a junior and I'm thinking about just giving up. What should I do? Sincerely, Losing Steam Dear Losing Steam, I know how hard j...